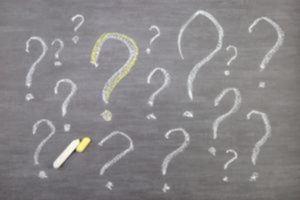 The Home Page of Dementia Talks helps you navigate based on where you are in your understanding of Dementia. Learning what Dementia is is the first step. Understanding Dementia and how it changes your life and living positively with it day by day is another part of the journey. Finally, making the most of it and making each day count is what we should each strive for.
We have identified three starting points to learn about dementia and how it affects you and how to live a positive life while having dementia. We have organized them into Tracks and Chapters with specific articles depending on where your starting point is. The Tracks are:
I am new to dementia and need to a good starting point to understand dementia especially from a point of view of a person with dementia, not a clinical point or a caregivers point of view.
I have been diagnosed with a form of dementia and now that I know my life has changed dramatically, I need help to get through accepting this and want to make the most of the time I have, preferably living positively with my friends and family.
I accept the fact that I have dementia and I need tools and connections to people like me and I need help to live daily with a positive can do spirit.
Early Onset Dementia
The focus of this website is for someone that may have early onset dementia. Don't feel alone over 7.7 million people are diagnosed each year. Dementia Talks was created over the last two and a half years in a series of articles or published on Wanderinglite.com. In 2021 Dementia Talks was launched first as a Podcast and later as a YouTube station. To date there are over 60 articles, 30 Podcast and 20 YouTube shows. WanderingLite.com has subscribers from all over the world where people maybe like you or a loved one struggle with dementia. You can read this website section by section or follow the Track Guide. The Track Guide is designed to help you read information based on where you are in your dementia journey.
There are 9 Sections in this website that provide a better understanding of what dementia is and how to live with it, as well as giving you tools to live a Positive Life despite having dementia.
Recent Post