In the past we have talked about Coping Mechanisms and there are still more to come, but first, we need to have a quick review of the coping mechanisms we cover so far
the most important, but not necessary the most obvious one was to "simplify your life".
Then we switched over to something that we can all do to combat memory loss, and that is to use calendars and notes and use different tools to help us keep track of what's going on.
Yes mornings without a doubt is our best time of day.
Then we switched over to something that is more about our attitude, and that is gratitude.
Being grateful no matter what your situation, period, no matter what is the key. Finding good in things not only helps us maintain that positive attitude, but it turns out it actually rewires our brain. The things that we work for and want to achieve come what much more clearly into focus when we redirect our minds attitude away from what I want to being thank for what you have. This is exactly why Finding Purpose is the next coping mechanism.
Purpose
Purpose, the fifth coping mechanism it is about having the ability to focus our energies. It helps us feel like what we're doing is a contribution to others or to something more important than just simply sitting around waiting for the inevitable.
So, let's spend a little time discussing what purpose means in the context of a coping mechanism. We've talked about gratitude, but we want to find out how we can link gratitude to purpose.
First, there are three things that we should look at when we are trying to find our purpose.
To find purpose, we need to search inwardly. Looking inwardly or taking an honest assessment of ourselves is very challenging. In fact, it is probably the most important thing that should guide you. There are several key items that you can do… all after you have looked inwardly and gotten a good assessment of yourself and where you're at.
Focus on what you have and what brings you joy. So many people, when they think that they need to have purpose, think they need to start something new, or they need to learn a whole new skill set. Or worse, they find something that is clearly outside of their wheelhouse. Going outside of your abilities or comfort zone and finding something else to bring you joy is unfortunately going to be a tremendous waste of time and send you in the wrong direction. Finding your purpose is about:
.looking at what you have now
where you are now
what you can do now
be honest with that assessment; then look at what things bring you joy
Finding The Things That Bring You Joy
If you are trying to find purpose without it bringing you joy, the impact will be that you will eventually give up that purpose no matter how noble you think it is.
Create a list, let it sit, update it.
The last part is finding purpose is about follow-through. Actually, achieving that purpose is about taking ownership.
After you have searched inwardly and done an honest assessment of yourself and where you are and what you will be as time progresses (and possibly your disease progresses). When you identify things that you can focus on that bring you purpose and also bring you joy, then you'll find that the list gets short, real quick.
Your List of possibilities is not the place to start from, but it moves you closer to a definition of your purpose. Taking ownership; if we have been honest with ourselves about the assessment of what brings us joy and what capabilities we have now. The next step is to take ownership in terms of a Life Statement.
For me, facing a debilitating disease, mine is simple.

"I will be positive no matter what my situation or conditions. I will lean on God's direction in all things, spending each day striving to help someone else facing difficult and challenging life situations like me by sharing help and compassion with joy, hope for tomorrow, and love, no matter what."
Write out your story, describe yourself, why you chose this to be your purpose and don't make your purpose multiple things. That's just a recipe for heartache and disaster.
So now that we have found what might be your purpose, now we can look at what your purpose can do; what and where you need to start.
Let's discuss what it actually takes to come up with your purpose I will provide two approaches.
Looking to God to help you find your purpose.
Going through the process without looking for spiritual leadership.
First, we will look at what finding you purpose actually takes. Then we will focus on what we have and identify what's things bring us joy. Then we can go deeper into talking about what it takes to achieve your purpose –Ownership
Approach One – for those who look to seek God's direction.
Okay, with this approach, we start with searching inwardly in two different ways. The first one largely depends upon your beliefs. For me as a devout follower of Jesus' teaching and a person who loves and serves God and knows that God loves me. I will give you the first things that you can do that are based on a life centered with God. You can find the other approach below.
How to find where your purpose is and what God's purposes is for you align.
The first step is prayer and study.
Study what it takes to do what you think your purpose is.
Put that into prayer. Use this to give you clarity on what you are asking God to do. While studying about the thing that you think will give you purpose. Keep your mind open to change and God may touch you and send you in a different direction, like he did me.
The next step is about talents. There are some specific passages in the Bible about how we should use our talents, but far too many people think their talent is only one thing. It is what we use to define ourselves, based on our present or past job.
Or someone may define themselves based on a specific hobby, but it's the combining of these talents or distinct skill sets that really are your God-given talents.
So, for me I have several skill-sets;
I like to talk
I like to communicate things that I feel can help other people.
I'm good with computers
I know how to do web design
I like to write.
I like to tell stories
I have a passion for helping other people to not struggle like I did.
I don't give up.
So, when I combine my talents… you are looking at the product of what I have learn… My purpose.
If I chose any of them independently, I would fail.
The next thing is to be open to God's answer. if you are going to put it to pray, asking for God to talk to about your purpose, you have an open heart and an open mind.
News Flash!!!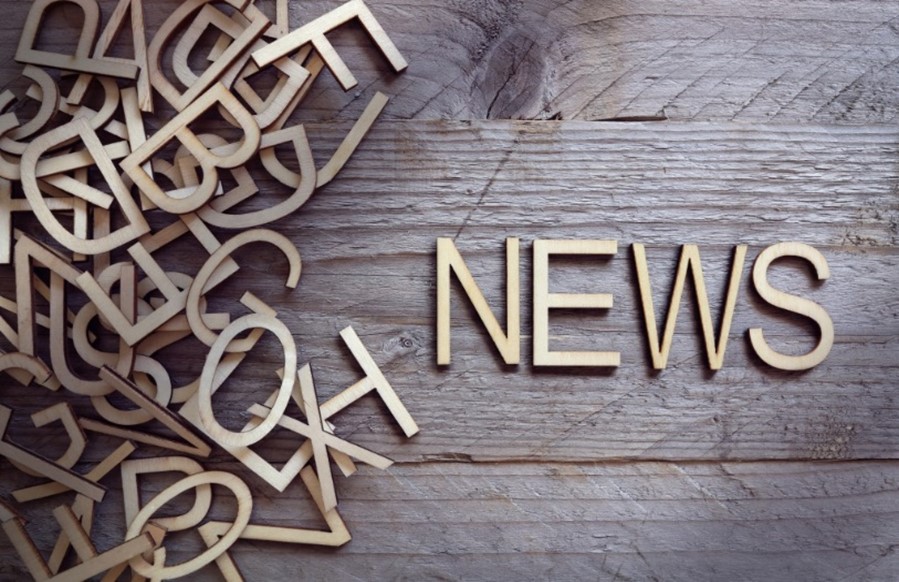 The answer may not be what you think it is going to be. It may come to you as something very different then you expected.
Here is the next (what may be a strange piece of advice), you need to repent. I don't mean going around saying I'm sorry, the use of the word repentance I mean is that you have asked God to help you, and this is going to mean you will need to change your ways. This is what repentance is all about.
Change is not about asking for something to be forgiven, but what God wants for us as we look forward is that we change our walk.
Example – If you can play the guitar and sing and you want to sing and share your testimony, your' going to need to throw your complete self in it. That's what purpose does. It calls us as we arise; it is in our mind all the time, and the joy we find in doing it just fuels it on to higher and higher callings.

We do this because we want to live within the direction God has challenged us to go. To walk within his love with love for others. Those are the things that should guide us as we live our day-to-day life with a purpose that he has shown us.
I will give you the same instructions, but without prayer and looking for God's direction because there are parallels.
Basically, the first one is just to study the things you can do (instead of prayer & study).
You need to access your talents, know where your weaknesses are and where you have strengths.
Write them down, be honest with yourself. In your self-assessment, there are tools out there. For example, I have a 15 step self-assessment tool, but you can do it by yourself or if you need an aide look on the web, or you can send me a note at wanderinglite.com and ask for the Skills Assessment Sheet.
The next thing is identification of your talents do not go single-minded into this with a single talent. Just as above your talents are not your past jobs.
Look at where you can use multiple talents. Combining these can really help you find your unique purpose, which lies in the next step.
If you are looking at doing something that combines your multiple talents, where it folds into your strengths. Then be willing to change. Because combining those things is going to create a change in your life. A Change that is driven by that broader mindset of purpose. Okay now, the next part.
We can all read something into what it means to focus on what brings you joy, but were taking joy that you share, this is what purpose drives. But, achieving this always requires multiple talents. When these are combined it can easily get you outside of your own comfort zone or wheelhouse. So, beware.
Wanting to do something that you do not have the talents for is a real trap. You may say, well I can acquire the talents but if you have dementia, frankly time is limited. Remember, for those who are facing dementia or some other terminal or debilitation disease, you know time is limited.
This is also true for someone with say with arthritis. Learning to play the guitar or piano is going to be a problem. That is why you have to focus on what you have and what you think is going to bring you joy.
When we have looked at those things which are in our abilities and we've gotten there by either one of the two assessment processes, with our identified talents, were can try to put those skills into multiple combinations.
Note – don't be single minded – it's not enough to come up with one single answer. You may come up with multiple options, that's OK. Then, go back and look at which things you can do now, and which things bring you joy. We need those two things to help us filter our list.
Trust me – the list will get short quickly. Last the most important thing in finding purpose.
No one can do this for you, no one can force you to do it, you can let a down day keep you away from your purpose, you can even be away from for multiple days.
But, if it's truly your purpose, it will draw you back in because you find joy and fulfillment in it.
So, take ownership, don't let it rot, don't let it lie with someone else. To make it happen, it has to be something that you're going to do, and you're going to do it on your own.
My thoughts and prayers are with you, shalom. Please contact me if I can help.
copyright 2022